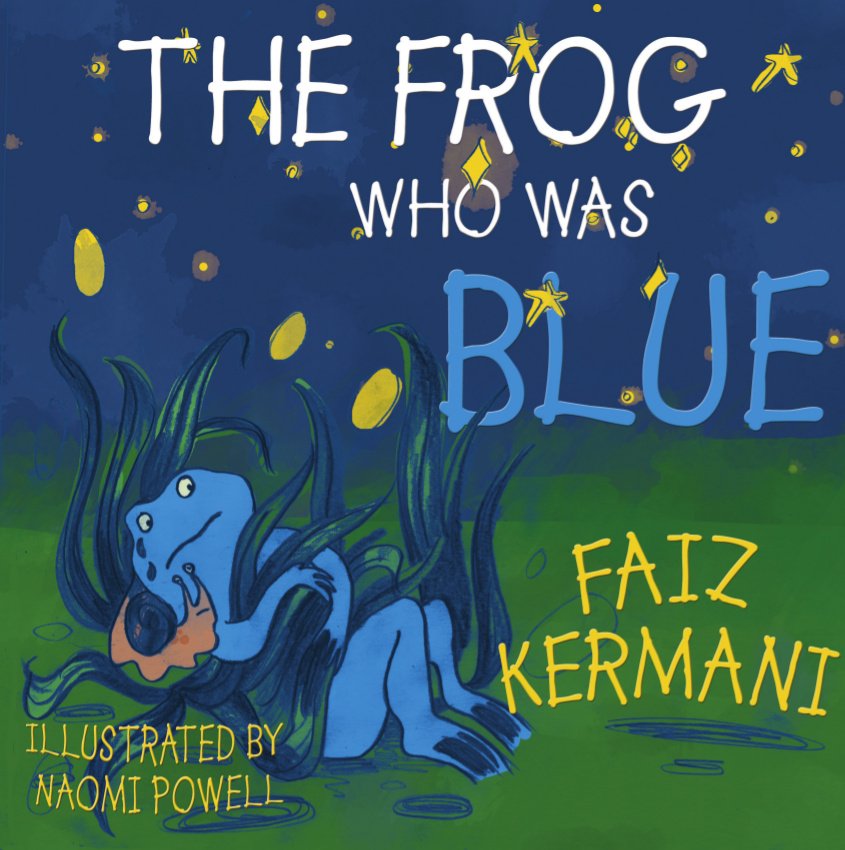 The Frog Who Was Blue by Faiz Kermani
When I got sent this press release for one of Faiz's newest books, I was, can we say ecstatic about reading it as I'd previously reviewed The Frog in the Skyscraper and found his work to be witty, funny, and above all of interest to children. We all like to read about the adventures of animals who have human characteristics we find endearing and this one is just as good as his other adventures.
I remember being different at school, and it was no fun at all, but the friends I made along the way made me realise that you can be different and be accepted by your peers, just like Biriwita in the story.
Press Release:
It's not always easy being different, as Biriwita the blue frog is only too aware. He longs to be accepted at Croak College, the most famous school for frogs in Malawi, but the other students all turn their backs on him. He is just too different!
The Frog Who Was Blue
is a witty and charming tale underpinned by the message that being different to others is no bad thing. It will appeal to children aged 7-9, and fans of Faiz's former books.
Faiz Kermani is publishing
The Frog Who Was Blue
to support the World Medical Fund (WMF), a medical charity working in Africa. WMF's focus is on the region's poorest and most vulnerable children, including AIDS orphans, whose practical and cost-effective programmes treat over 25,000 children every year in rural Malawi. This life-saving work relies entirely on donations. More information about the WMF is on their webpage, www.worldmedicalfund.org.
Book Information:
Publisher: Matador
Type:
Paperback
ISBN:
9781785899959
BIC Subject Category:
YFP - Animal Stories (Children's /YA)
Pages:
32
Price:
£6.99