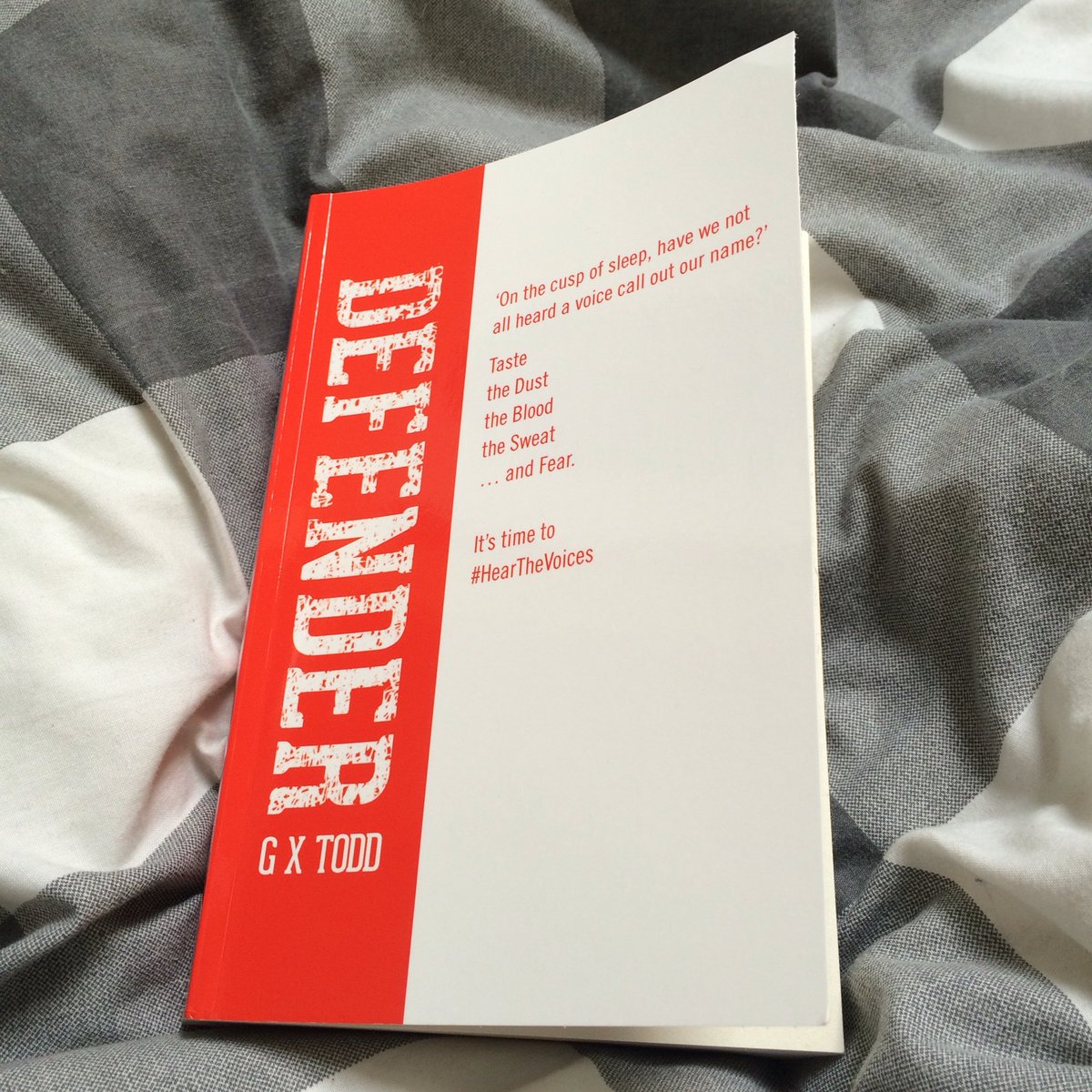 Defender by G.X. Todd (Advance Review)
Publication Date:
12 Jan 2017
Publisher:
Headline
Type:
Paperback/Hardback/eBook
Pages:
Reviewed by:
Sandra Scholes
Synopsis:
Defender by G X Todd is an imaginative thriller that draws on influences from Stephen King, Clive Barker and Neil Gaiman to create a new world - where the biggest threat mankind faces is from the voices inside your own head. If you loved The Stand, you'll love Defender, the first in a four part series.
In a world where long drinks are in short supply, a stranger listens to the voice in his head telling him to buy a lemonade from the girl sitting on a dusty road.
The moment locks them together.
Here and now it's dangerous to listen to your inner voice. Those who do, keep it quiet.
These voices have purpose.
And when Pilgrim meets Lacey, there is a reason. He just doesn't know it yet.
Defender pulls you on a wild ride to a place where the voices in your head will save or slaughter you.
Review:
As G.X. Todd's debut novel, it isn't hard to believe that this is the start of a four book series as it instantly grips the reader (this reader) from the press release I got sent (in blood red with a snippet from the book on the back). The book describes instances where its characters can hear voices in their heads and if they listen to them, there are two possible ways the situation could go, either good or bad, ending in murder.
For those who are into Stephen King, Peter Straub and Clive Barker, this is one book to make a note of for 2017 and it has already proved its worth by getting the Goldsboro Books 'Book of the Month', Netgalley Debut Top Pick, Lead Proof Giveaway at Headline Sales Conference, and 100 exclusive early copies were snapped up at Fantasy in the Court. GX Todd also attended Edge-Lit, Nineworlds and FantasyCon in 2016 - not bad for a librarian from the West Midlands!
I have read many post apocalyptic novels this year and wondered if there were any more waiting for me round the corner. I was right that there would be and this one seems to be one I might have to put on my keeper shelf. The Pilgrim and Lacey make an unlikely couple; he listens to a voice inside his head telling him what to do and where to go, while she wants to find her sister and niece and the answer to why this particular end of the world scenario happened. As the humans had gone crazy and killed each other, all that is left is the rest of the people who want to make sense of the carnage.
What I liked most about the story was the setting and the thought that there was something going to happen as there was no real hope to whatever anyone did and the atmosphere and air about the setting felt very doom laden, which I enjoyed through the entire story. I got the idea that Lacey might have been with the wrong man during part of it, but that's all I'm saying - the rest of it was pure drama and nail-biting terror.