Post Title - 6 Things I'd Love to See and Experience in Norway
Hello and thanks Sandra for having me! My name is
Keira Gillett
and I'm so excited to join you today. This is not the first time I've been at Japan Reviewer, but before I was here as a reviewer and today I'm here as an author! My new release,
Zaria Fierce and the Secret of Gloomwood Forest
, had its first two plots set in Russia and Canada. When I tossed those plots aside, I also tossed out the settings.
I couldn't decide if I would keep the story on earth or set the story in another earth-like setting with all fantasy realms and kingdoms. All I really knew was that I wanted it be set in the north. So I kept researching and as I did I fell in love with Norway. Because of that research, I have many must-do's for when I can get to Norway (which I hope is soon!) So, I thought I would share the places and activities in Norway that top my wanderlust chart.
Here is my list of things to see and experience:
Aurora Borealis: If you need any incentives for experiencing the aurora borealis simply search Pinterest for "northern lights" to see the vast array of colors and compositions. I think it would be amazing to camp or glamp (glamourous camping) under the stars and watch as the sky is painted by electro-magnetic discharge. According to one website on Norway tourism the best times to visit for the northern lights is during October, February, or March. According to a list of temperatures on the same site, it looks like October would be the warmest time to go (even though the average temperature is 44.2°F... that's cold to a Floridian.)
Midnight sun: One of my many traveling goals is to visit both the Arctic and Antarctic circles. I've gone south and I would love to go north. It would make perfect sense to combine this goal with seeing the midnight sun (sunlight for 24 hours) in the Arctic Circle over Norway. The tourist website suggests mid-May to late-July as the best time to visit for this natural phenomenon.
Reindeer herds of the Sami: I would love to visit Lapland to learn more about the culture of the semi-nomadic Sami people. I love their colorful clothing which I usually see in primary colors on Pinterest. I believe most of the Frozen outfits were based on the Sami's traditional clothing.
Fjord cruise: Who wouldn't want to take a leisurely trip along the beautiful fjords of Norway? I would love it. I really enjoyed a river cruise in Europe recently so I think I would feel the same for traveling through the fjords. I would take tons of pictures to use as my desktop background.
Gladmat Festival: Food. Food. It is said to be the largest food festival in Scandinavia and is held in Stavanger, Norway over four days in late July. Sounds delicious!
Kongelige Slott: Or the royal palace in Oslo. My research shows it is open for visitors during the summer, which starts in June. I would love to experience Olso in general. That would be divine.
Taking a look at the list, it seems to me that July is the time to visit Norway – midnight sun (check!), Gladmat Festival (check!), Kongelige Slott (check!), and I imagine I could also take a fjord cruise (check) and see the reindeer herds (check). What would you want to do in Norway if you could travel there today?
Watch the Book Trailer: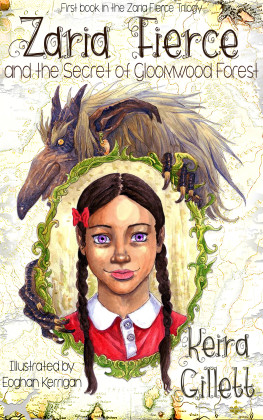 Book Blurb:
On her birthday, Zaria Fierce finds her usual path to school blocked by an ugly river-troll. At first she's surprised and curious, but then Olaf threatens to eat her, which is an act Zaria could not in good conscience consent to, so Zaria counteroffers. A deal is struck and she goes to school, but Zaria is about to learn the hard way that one does not trick a river-troll and expect to win.
Early Reviews:
"With kids interested in "Frozen," with Anna and Elsa, this would be a natural progression."
– Judi Oswald, Reference Librarian
Purchase your copy of Zaria Fierce today.
Excerpt:
Geirr stooped to pick up some decent-sized sticks, and Zaria bent to grab a few too. They talked amicably and walked, stretching their legs, until they were too burdened by their loads to keep going. "My arms are going to collapse," Zaria huffed. Her breath fogged around her face, covering and then revealing a well-pinked nose and cheeks. "Let's head back to camp." "Sounds good to me," Geirr said and turned around to do just that. Zaria followed and collided into him, dropping her load of kindling all over the ground. "Hey!" she exclaimed, as she went to gather them. "Why did you stop?" "I don't think we're going to find camp," Geirr said, worrying his lip. He juggled his armful of wood and pointed haphazardly forward. "It's like pea soup." Zaria looked up from playing fifty-two pickup and saw what worried Geirr. In front of them was a wall of fog, thick, viscous, and impossible to see through. She gulped and carefully set down the pile she'd been working to gather again. Was it her imagination or did the fog seem to be breathing? It crept closer in stages. Not fast enough that she saw it while looking directly at it, but if she looked away and back, it most definitely moved. "Uh, Geirr," Zaria said, slowly gaining her feet. "I think we should move and fast." Geirr looked at her puzzled. "I don't think fast is an option here. Now if you pick up your stack and stick near me maybe we can Marco Polo our way back to the others." "Geirr," Zaria hissed, her voice ratcheting higher. "The fog is moving." He didn't look impressed. The breathing sounds from within the fog grew louder, distressing Zaria. "No seriously, it's moving like it's alive." Geirr looked back again and stared hard, trying to penetrate the fog with his gaze alone. Zaria started to ease away, firewood forgotten. "Come on, Geirr, we have to move. Can't you hear the breathing?" "That isn't you?" he asked, alarmed. "No!" Zaria shouted. "Run!"
Purchase your copy of Zaria Fierce today.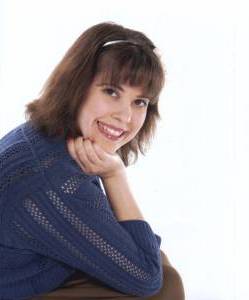 Author Bio:
Keira Gillett is a technical publications librarian, book blogger, world traveler, artist, and now author. She graduated from the University of Florida with a Bachelor of Arts in Drawing and Painting. From an early age her mother instilled a love of the written word, as such she has always been a big reader. Her first book,
Zaria Fierce and the Secret of Gloomwood Forest
, is about a young girl who must complete a quest to save her friend from a nasty river-troll.
Website:
http://keiragillett.com
Social Media:
Twitter
(keiragillett),
Facebook
(zariafiercetrilogy),
Pinterest
(keiragillett)