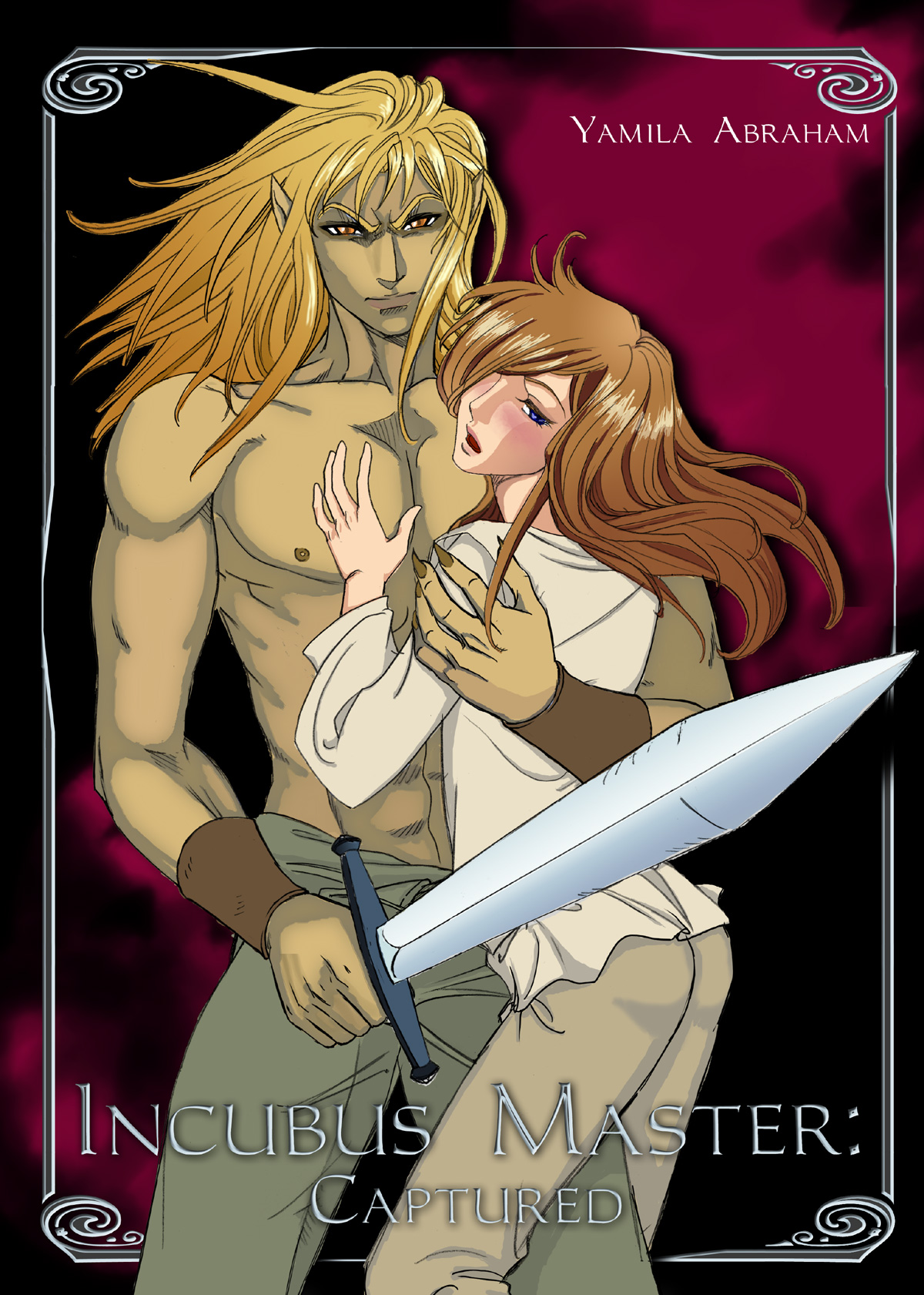 Boy's Love Rumble – What M/M Romance and Yaoi Mean to Me
Hello all, I'm Sandra Scholes and I've been reading yaoi since 2005. I like to indulge in the mixed genres of fantasy, science fiction, horror, and Historical. I started out as a reviewer of standard manga for Active Anime, and it didn't take long before I became introduced to yaoi via other yaoi publishers. Yaoi Press was one of the first I reviewed for. Their titles were M/M based fantasy graphic novels depicting the ups and downs of characters caught in the kind of private turmoil that brings two men together.
For me the Winter Demon series springs to mind, as Spring Demon, Incubus Master and The Incubus and the Woodcutter came after and were just as entertaining. Hakuin the monk has to seek help from Fuyu, the rather sensual and sex-mad winter demon to send rogue demons from his village, yet there is a price, he has to let Fuyu indulge his desires. This read like a yaoi many would expect, it has touches of humour in it, but not much as it is mainly serious.
I enjoyed Yaoi Press novels as they were well illustrated, and the story felt involving, it captured the interest. When I read their later title Happy Yaoi Yum Yum! I gave it a rave review, considering it one of their best titles around at that time due to the fact it contained several stories based on fairy tales such as Goldilocks and the Three Bears, and Jack and the Beanstalk. The humour in them felt natural as did the high jinks the characters got up to. It was my kind of yaoi novel, but then I do like a good deal of comedy in my yaoi.
Being a long time reader of yaoi I developed an interest in the different styles of yaoi and what made up a yaoi novel. Much of it, I found is taken from the general look of standard manga as I remembered seeing the characters in some novels chibified when there was a humorous moment in the story, complete with strange marks on their faces that showed when they had been emotionally or physically hurt.
I do have many favourite manga series and Junjou Romantica by Shungiku Nakamura likes to give readers a mix of humor and sadness as Misaki and Akihiko constantly argue over their relationship. Misaki stays with him so he can go to a top university after he teaches him, but when they are together, Akihiko wants him to admit he loves him, and let's get this straight, one of the funniest moments in the novel series is when Misaki attends Akihiko's writer's award ceremony only to bump into Akihiko's half-brother, Haruhiko. He tells him he has fallen in love with him, and since then has kept getting sent strawberry products - just for saying he likes them! For funny moments, this is one of the best, but if you are a long time reader of yaoi, you will have your own favourites.
Putting the humour aspect of yaoi aside, there are many anime that are dark, brooding and deal with difficult themes; physical and mental abuse as a child, wife or boyfriend abuse, gangs and drug problems. In Net Comic's Let Dai series by Sooyeon Won, Jaehee stands up to a gang who beat up his friend from school, only to find their leader, Dai likes the look of him, and has him take part in a special kind of initiation. When it is obvious that they are dating each other after Dai declares he's his, slowly through the novels he brings Jaehee down to his dangerous and delinquent level. Not only do the characters look older, the cute look of Japanese yaoi manga is gone, replaced by the Korean look that gives a more angular image of boys' love gone bad.
In Tokyopop's Gravitation Shuichi Shindou, a rock star and Eiri Yuki a gay erotic writer are lovers, but Yuki's coldness and ability to be distant annoys him as he would like to get more intimate with him. He only learns later that his awful past keeps coming back to haunt him, and that becomes the basis for the reason. This one is a comical look at a kid trying to get a band together so that they can reach the heights of fame and fortune, but he has to try hard if he wants to be like his heroes, Nittle Grasper. While Shindou comes across as needy and demanding on Yuki's time, Yuki can't help but love him and his kind, caring nature as he reminds him of who he used to be.
In most yaoi there are two lovers, one has a hard time with his past, whether he is the uke (receiver) or seme (attacker) while the other tries his best to help him out of his funk (usually they make out a lot and we enjoy the pages of graphic love-making in detail.) Traditionally Japanese girls would have to marry men they did not know, so they thought that by reading yaoi they would get a better idea of what men were like, the only difference is that Japanese men tend to be shy, distant and unromantic. For Westerners yaoi, at least for me is a look into how Japanese men would behave in a relationship. Though in Junjou Romantica Misaki keeps on denying his love for Akihiko. There is one consolation in that we know from his action later on in the novel that he does, or he wouldn't be with him.
Humour, fun, romance and hopefully happy endings, that's what yaoi means to me these days, but it hasn't always been that way. In yaoi the characters never act the way you would suspect and the plots encourage them to ask advice from other minor characters just to get their lovers to appreciate them more (the semes are very jealous!) They go from being in love to being fed up with their lovers, and from happiness to sadness almost immediately – that is one of the main draws of the genre as it's nice to see the seme bring the already crying uke round (usually by making love to him.) Though not all yaoi are comedy filled, they can be completely serious even to the point of depressing, some form of comedy moment takes the reader away from the sadness that surrounds the characters creating a much better read. The comedy already in yaoi is something I have always liked which explains why it's so popular with gals in their teens and twenties. Throughout the years I have been reading and reviewing yaoi, it has been hard to find one I really don't like as they have been well translated into English. I can only say that I like most of them and have several favourites.
If you readers have favourite yaoi series, don't hesitate to mention them – I'd be very interested to know.
Sandra Scholes writes reviews for Active Anime, Diverse Japan and has an entire section of Fantasy Book Review devoted to her manga reviews. She has also written M/M stories for Starbooks Press writing as A.J. Damian and shorter stories for Bent Magazine in the UK.